www.wired.com
Wired brought us on board to help launch their first redesign in over eight years. By working directly with various in-house teams, we helped ensure that the new site met their evolving needs in design, performance, and revenue.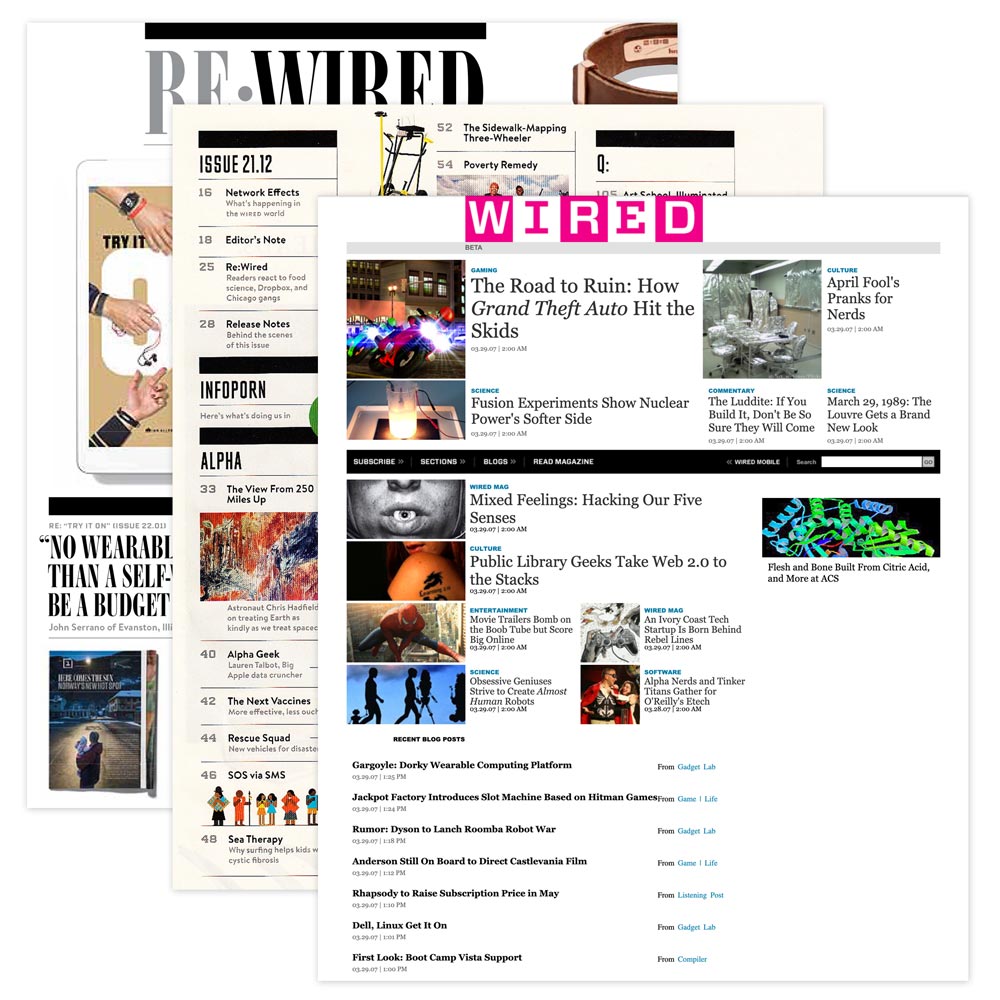 Wired has a long and rich history on the web. The first version of their site launched in 1994 and remained relatively unchanged from 2007 to 2015. Our main goal was to help unify the web and print experiences with a more robust, responsive design.
Immediately following a company-wide kickoff, we worked with the design team to create preliminary wireframes. After much discussion and sketching, we got the designs into code as quickly as possible to keep developing our ideas.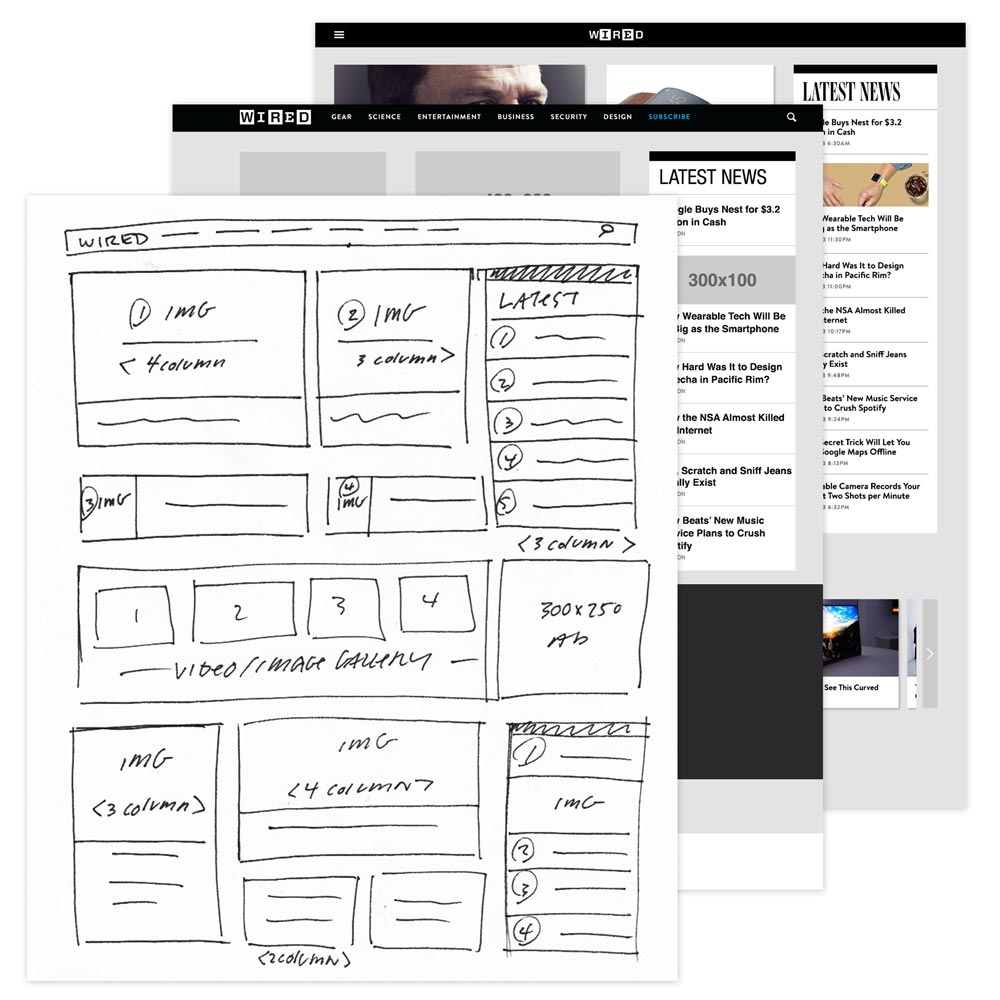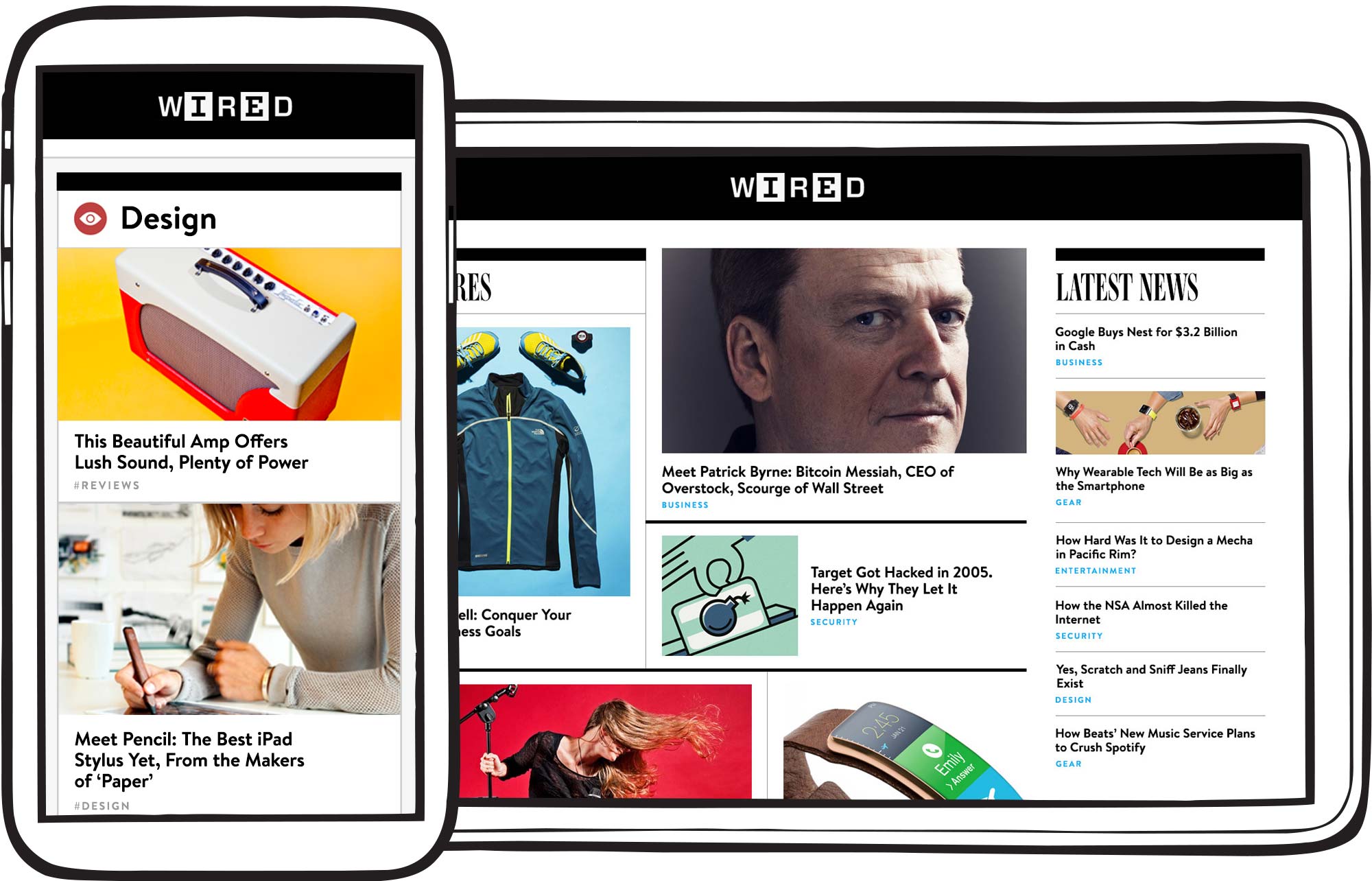 Once in code, we could start evaluating the new design on all screen sizes. We were able to send out links to the entire Wired team (content creators, photographers, ad reps, etc.) to ensure that it met the needs of every department.
We made recommendations to ensure that we weren't sacrificing performance in the new design of a website with over 100,000 archived stories. The new homepage saw a 2x decrease in load times, even with the introduction of high-resolution images and web fonts.
In addition to the new homepage, we helped bring together new article page templates that included six new section fronts. Previously, subpages were disjointed, inconsistent, and poorly monetized. We aimed to create a consistent reading experience while also providing additional options for ad placement.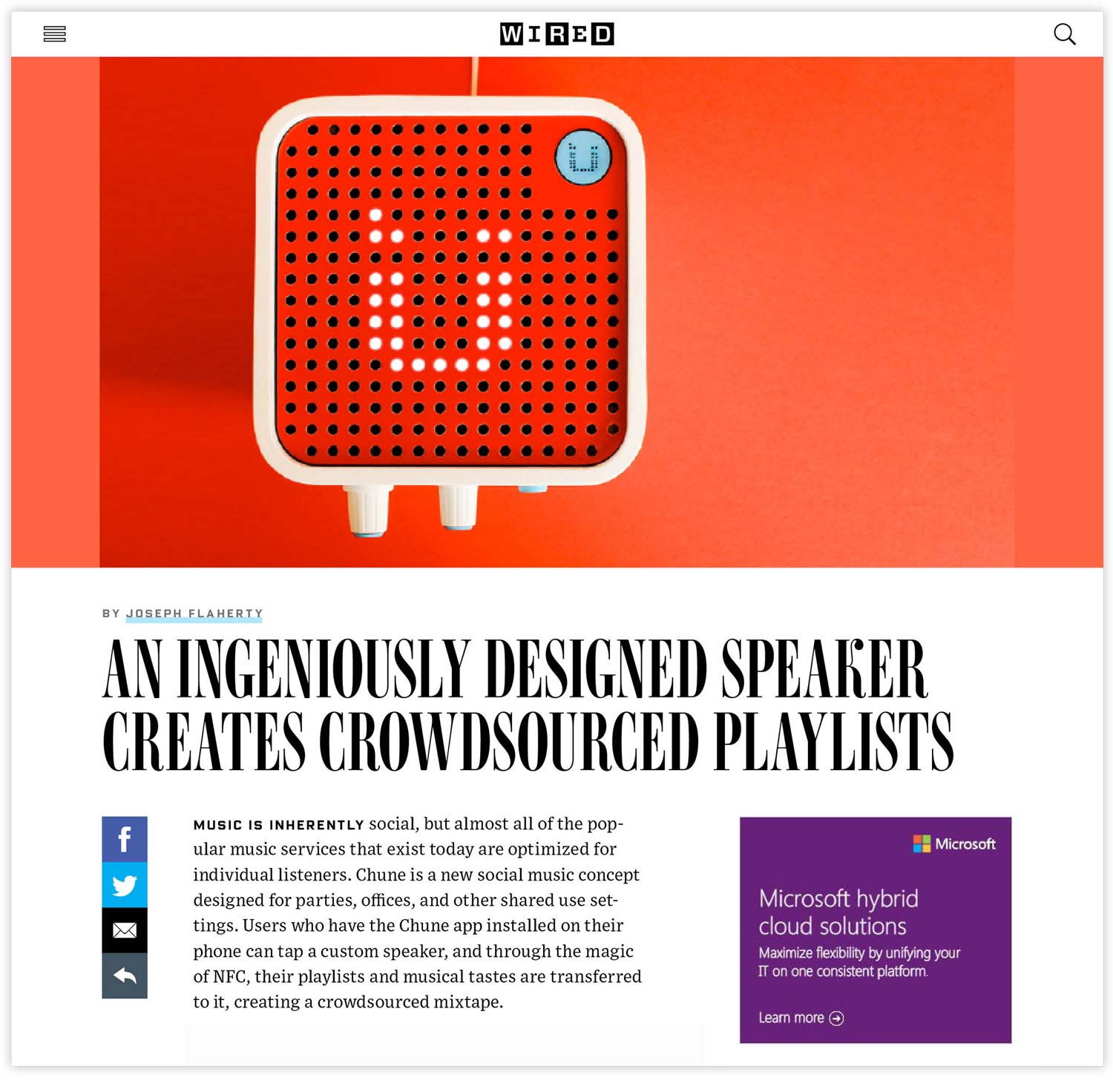 Many thanks to Scott Dadich as well as the team at Wired. It's always a fun experience clicking on a Wired article, witnessing the stewardship and the evolution of the design and brand.