www.askspoke.com
Spoke uses artificial intelligence to manage and maintain an internal knowledge base. We worked with the company's founders to build a new homepage and blog to convey the features of their product.
After an initial discovery process where we became acquainted with the Spoke team, their design approach, and perhaps most importantly, the product itself, we began working with them to refine their priorities and messaging for the website.
A friendly bot that handles requests for you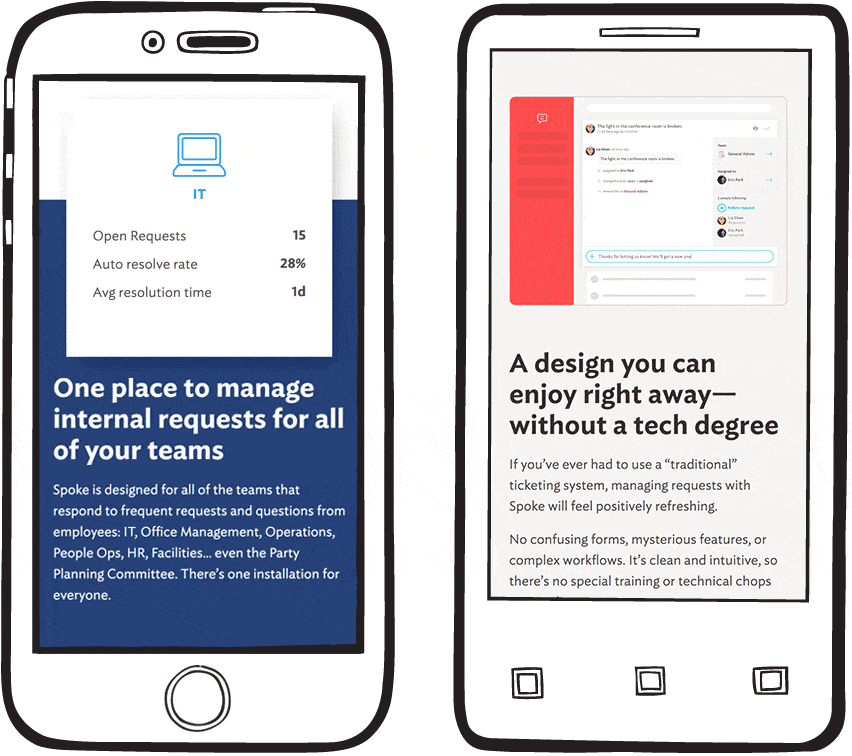 With content in hand, we went directly into prototyping to ensure all views, large and small, made the most of the available space. Similar to many of our projects, design became a highly collaborative process that centered around the browser.

All the stakeholders had access to a working prototype via Codepen. Multiple rounds of iteration and refinement happened during this phase. It was important to be working on a real, shippable site from the very beginning of the process.
During the prototyping process, Susan Robertson, who we partnered with for backend implementation and frontend optimization, began setting up necessary Wordpress components. She made the transition from protoype to finished product a breeze.
Thanks to the entire team at Spoke—we're looking forward to seeing what lies ahead for them.