www.alterstudio.net
Alterstudio is an internationally-recognized, Austin-adored architecture and design firm. We collaborated with them to build a website to showcase their work.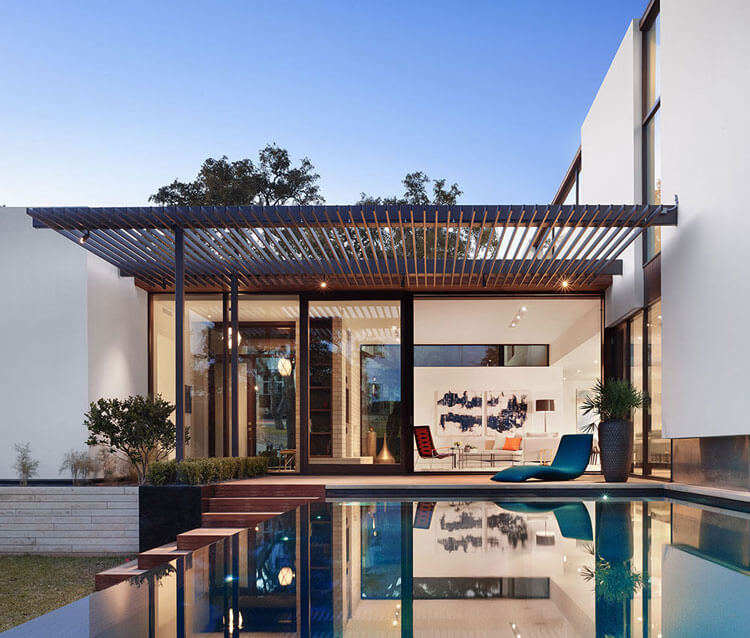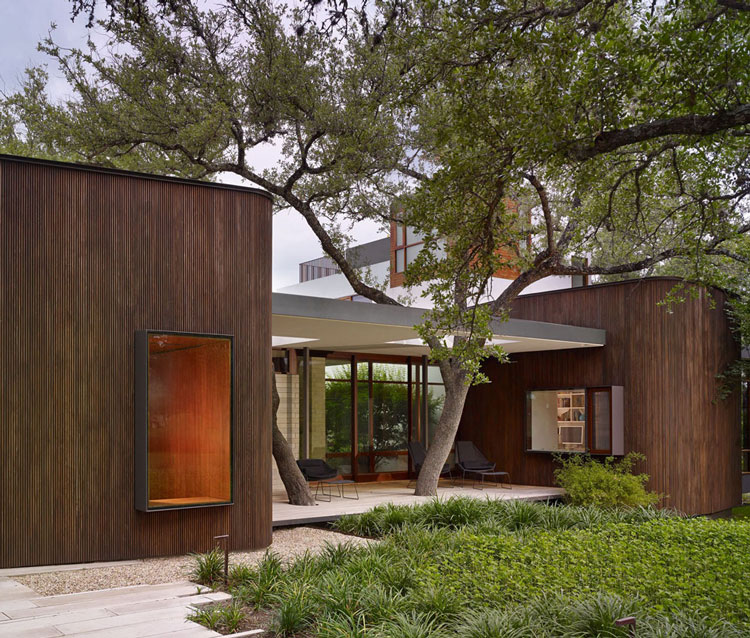 We've been fans of Alterstudio's work for years and knew our job would be to design a site that put project photography front and center.
Rather than resorting to slideshows or overlays, we sought to create a layout with optimal space for imagery. Photos scale to fill screens without overflowing either way so that all users have to do to browse is scroll.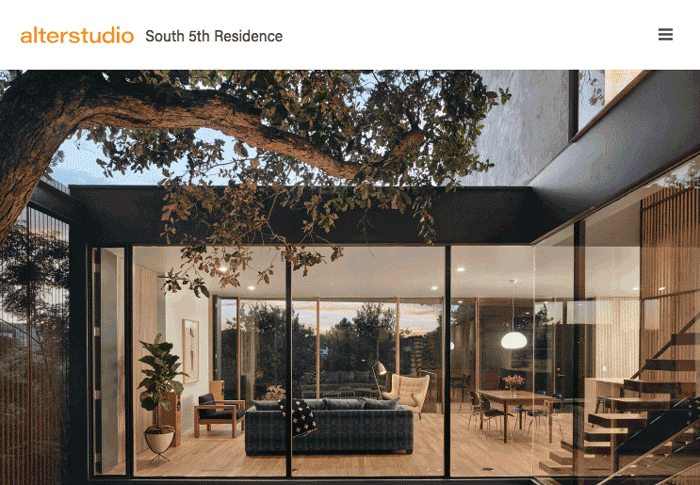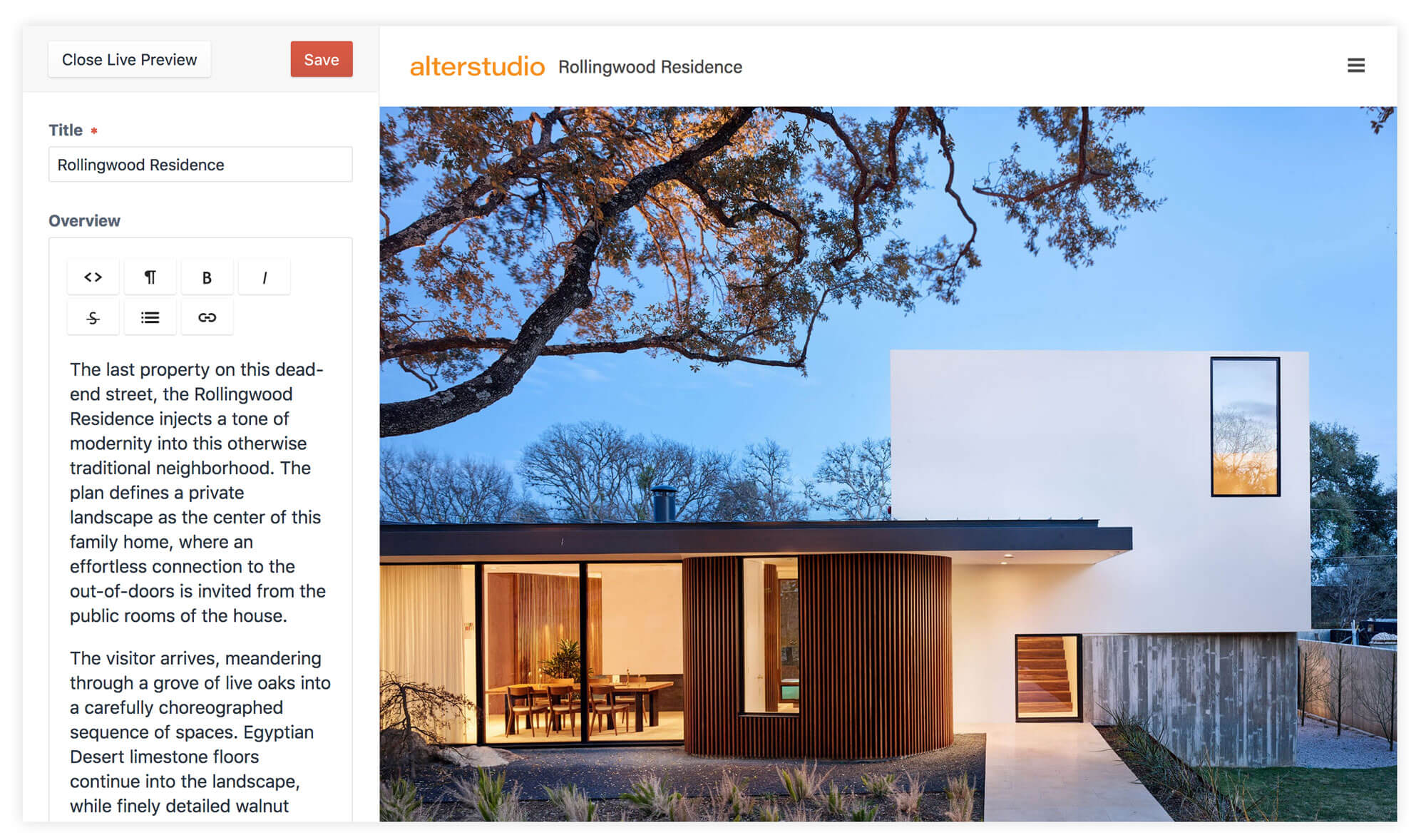 Once we finalized in-browser prototypes, Sam Hernandez came on board to help us with the Craft CMS implementation. Nothing like an intuitive system for keeping things up to date.
Thanks to the entire team at Alterstudio. Keep up the excellent work!