Do Lectures is a tiny event that started out in a quiet corner of West Wales. Having recently expanded to the US with an event in Hopland California, they have amassed quite the video library of inspiring talks from people who are changing the world.
In January 2011, Do Lectures hired us to design & build a new responsive website that makes browsing for and watching videos a delight from any device. From the beginning planning stages, we ensured that site layout and hierarchy remain top-notch no matter which view you get.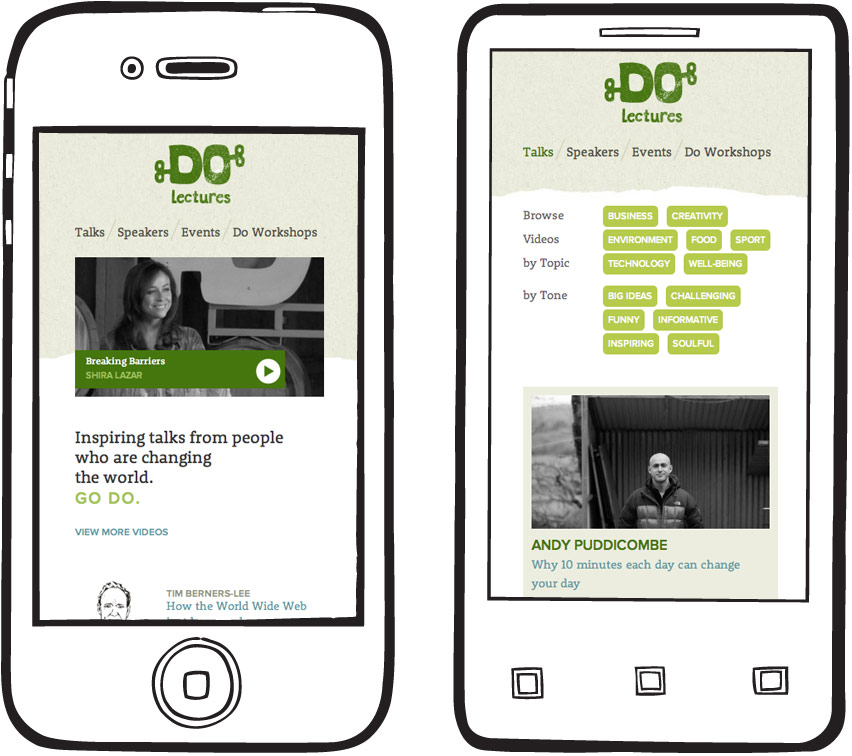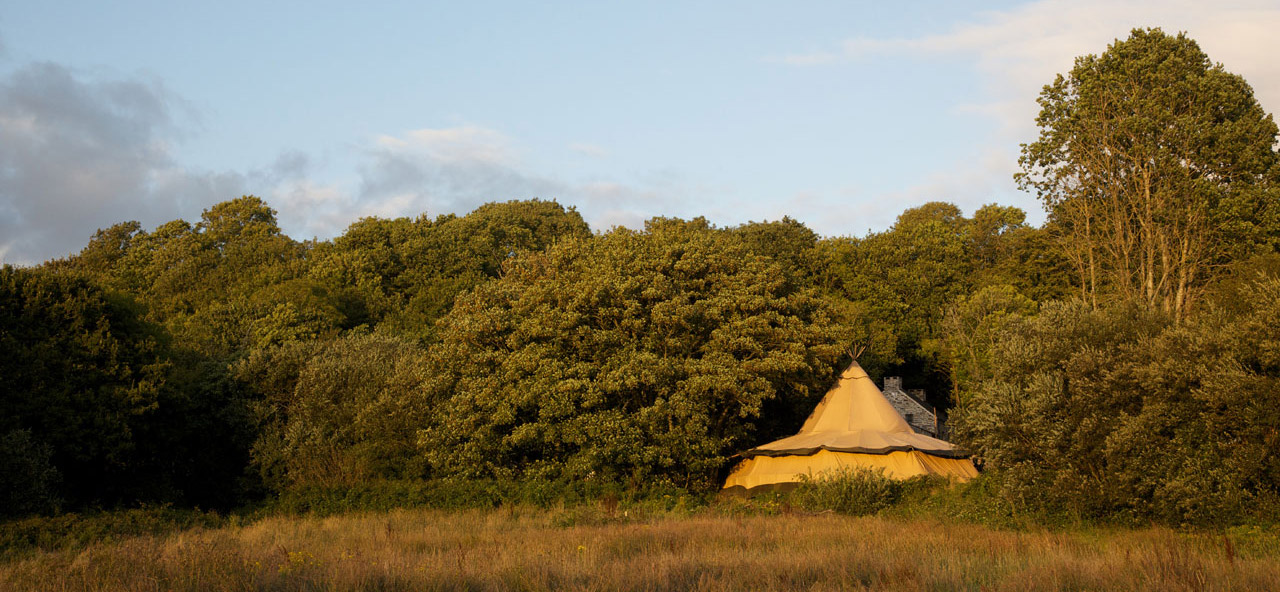 At their events attendees eat farm fresh food, sleep in tents out under the stars, and hear inspiring talks. The Shire exists after all, and Do Lectures has found it.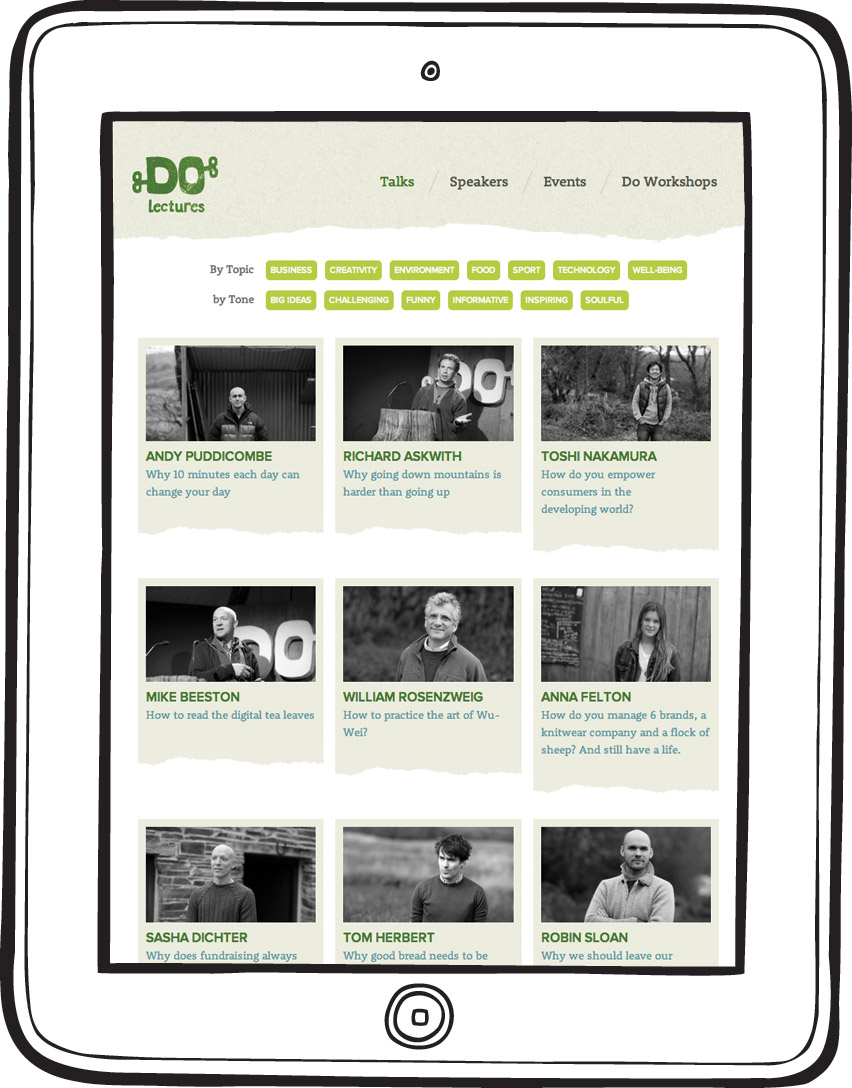 Our experience with fluid-width responsive video embeds helped pave the way for the creation of FitVids.js, a jQuery plugin we built in collaboration with Chris Coyier.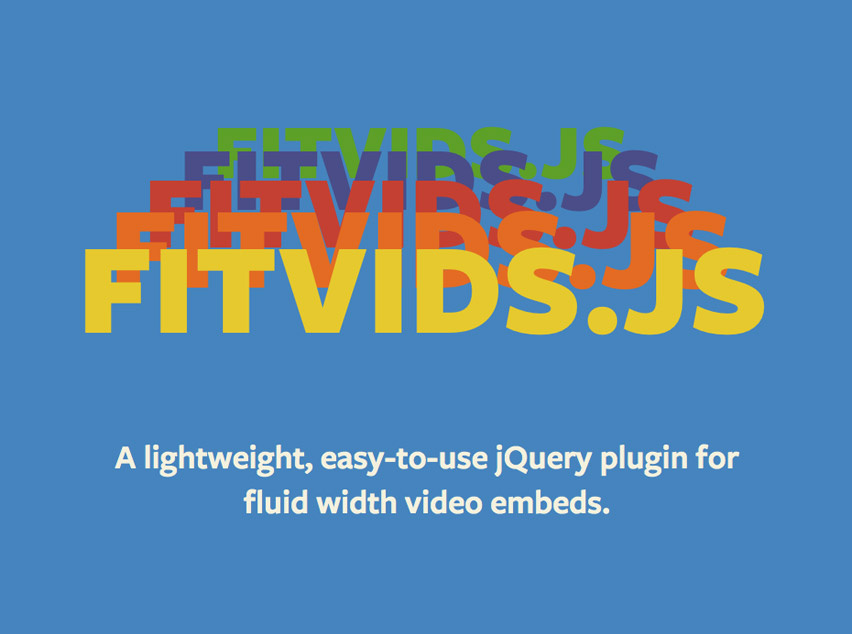 Frank Chimero, our friend and a part of the 2011 Do Lectures lineup, joined us during the design stage. His thoughtful approach and serious design chops elevated the process and the site itself.
What can we say? Working with the team at Do Lectures was an absolute joy. Watch a video or two, and it's easy to find oneself believing in what they do. Special thanks to Jon Heslop and his wife Alex.